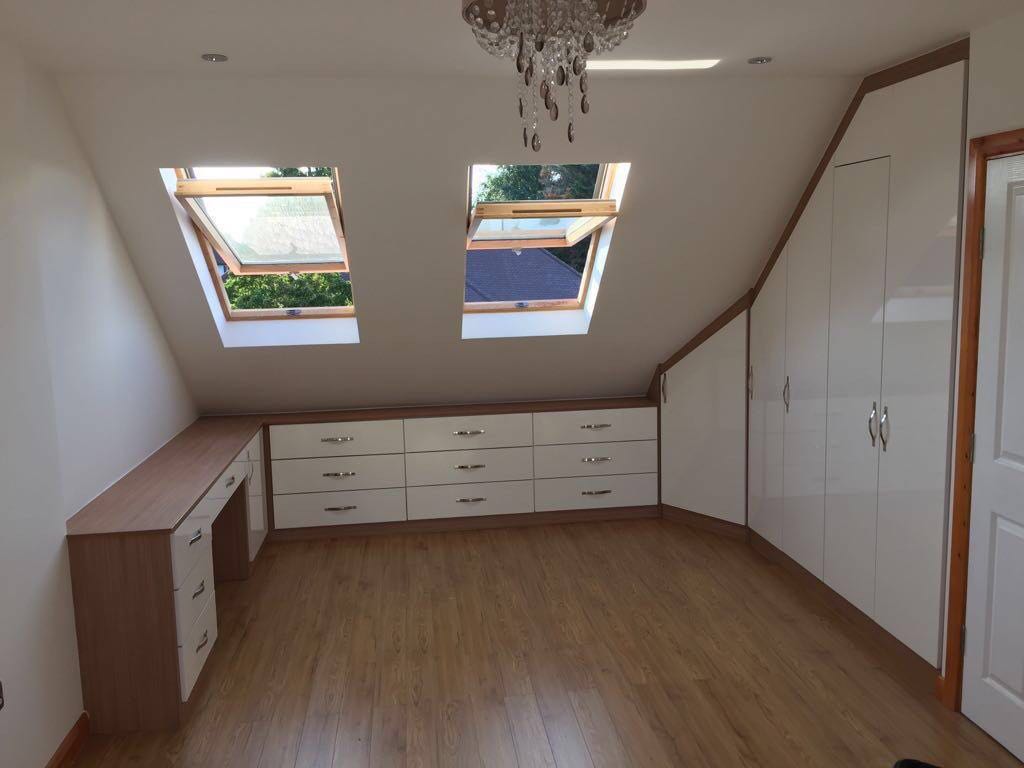 Fitted Loft Wardrobes London- Conversion Of Lofts
A loft room has so much more storage potential than the awkward angles and the dimensions of it may depict, and a way to utilise every inch of the storage space without wasting a considerable amount of space is through Fitted Loft Wardrobes London.
Fitted Loft wardrobes are ideal for maximising the attic room's storage capacity and transforming it into a functional area. Though a freestanding wardrobe could have been adjusted to the sloping ceiling, alcoves, angled walls and eaves, we say you integrate a fitted loft wardrobe into the room to make the most out of the space.
With the guidance provided by our expert help and the diverse skill set they acquire, formulating stylish designs for your fitted loft wardrobe is not a task at all. It is, in fact, your only road to an upgrade out of the awkward-shaped loft and into a bespoke space-saving room.